Soft Play City All Day - Unlimited
Soft Play City All Day - Unlimited
Upcoming Sessions
Select a session time below to add to your basket
Tuesday 5th December

Wednesday 6th December

Thursday 7th December

Friday 8th December

Saturday 9th December
View All

Sunday 10th December

Monday 11th December

Tuesday 12th December

Wednesday 13th December

Thursday 14th December

Friday 15th December

Saturday 16th December

Sunday 17th December

Monday 18th December

Tuesday 19th December

Wednesday 20th December

Thursday 21st December

Friday 22nd December

Saturday 23rd December

Sunday 24th December

Wednesday 27th December

Thursday 28th December

Friday 29th December

Saturday 30th December

Sunday 31st December

Tuesday 2nd January

Wednesday 3rd January

Thursday 4th January

Friday 5th January

Saturday 6th January

Sunday 7th January

Monday 8th January

Tuesday 9th January

Wednesday 10th January

Thursday 11th January

Friday 12th January

Saturday 13th January

Sunday 14th January

Monday 15th January

Tuesday 16th January

Wednesday 17th January

Thursday 18th January

Friday 19th January

Saturday 20th January

Sunday 21st January

Monday 22nd January

Tuesday 23rd January

Wednesday 24th January

Thursday 25th January

Friday 26th January

Saturday 27th January

Sunday 28th January

Monday 29th January

Tuesday 30th January

Wednesday 31st January

Thursday 1st February

Friday 2nd February

Saturday 3rd February

Sunday 4th February

Monday 5th February

Tuesday 6th February

Wednesday 7th February

Thursday 8th February

Friday 9th February

Saturday 10th February

Sunday 11th February

Monday 12th February

Tuesday 13th February

Wednesday 14th February

Thursday 15th February

Friday 16th February

Saturday 17th February

Sunday 18th February

Monday 19th February

Tuesday 20th February

Wednesday 21st February

Thursday 22nd February

Friday 23rd February

Saturday 24th February

Sunday 25th February

Monday 26th February

Tuesday 27th February

Wednesday 28th February

Thursday 29th February

Friday 1st March

Saturday 2nd March

Sunday 3rd March

Monday 4th March

Tuesday 5th March

Wednesday 6th March

Thursday 7th March

Friday 8th March

Saturday 9th March

Sunday 10th March

Monday 11th March

Tuesday 12th March

Wednesday 13th March

Thursday 14th March

Friday 15th March

Saturday 16th March

Sunday 17th March

Monday 18th March

Tuesday 19th March

Wednesday 20th March

Thursday 21st March

Friday 22nd March

Saturday 23rd March

Sunday 24th March

Monday 25th March

Tuesday 26th March

Wednesday 27th March

Thursday 28th March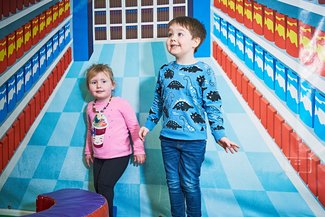 Prices
Babies 12 months or under have free entry
Ages 1 -3 years £5.80
Ages 4 – 8 years £8.00 (£6.80 with Zebra Discount)
Accompanying adults £5.60 (£2.80 with Zebra Discount)
Childminders have free admission to Soft Play City from Monday - Friday and there is a 15% discount for children aged 4-8 yrs with a valid Campus West childminder discount card.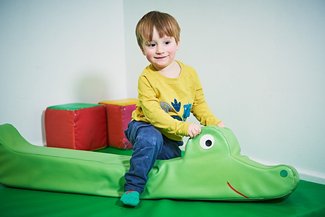 Useful information
Access to Soft Play City is step free
Parking is available in the car park next to Campus West.
All children must be accompanied by an adult at all times when in Soft Play City.
Only children 8 years and under and under 1.50m can play at Soft Play City.
Babies under 1 year are allowed into Soft Play City sessions but must have a ticket for admission (special events/parties excluded).
We do not allow photography during public sessions.
Sometimes, particularly during bad weather, we can get very busy and tables and chairs may be limited.
Parents and carers can enjoy a coffee and hot and cold food from Humphrey's menu. We serve a variety of freshly-made meals including toasted sandwiches, panini, jacket potatoes, burgers and fries. Have a look at the menu by clicking on the button below.
Please read our complete Soft Play City Rules Of Play