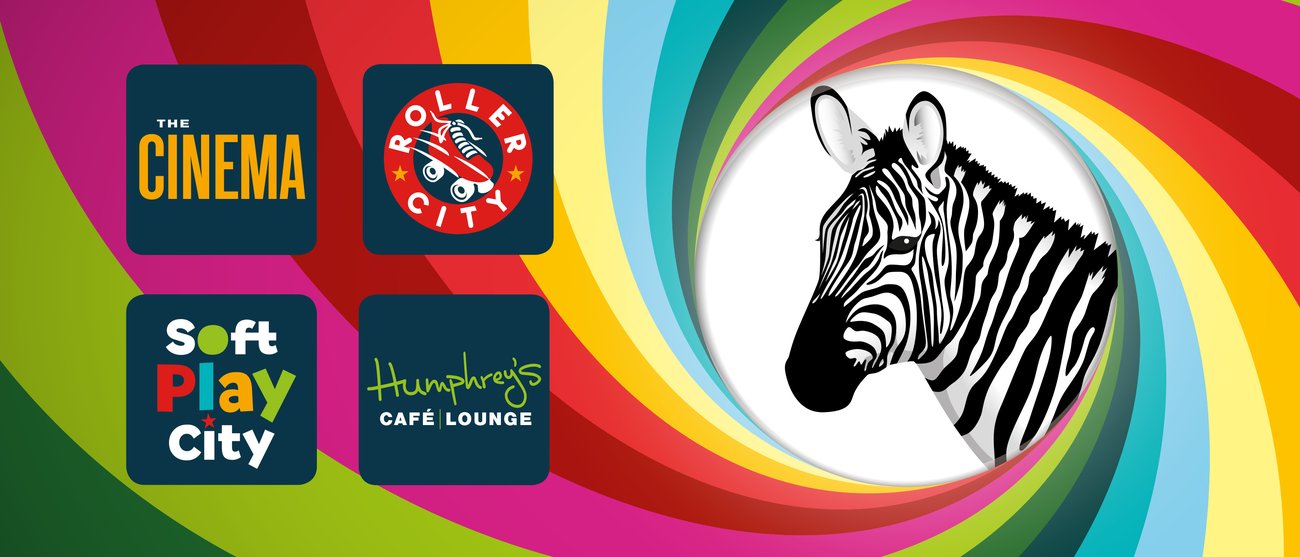 Zebra Discount
Enjoy more for less!
Become a Zebra Discount member for free to get discounts, ticket offers, and exclusive benefits across all our venues at Campus West.
Benefits for you
The Cinema
Up to 15% discount on film tickets*
Discount on Family Films for a Fiver movies - pay only £3.99 per ticket!
Priority booking and seat selection for selected screenings
*check when booking for details
Roller City
15% discount on skater entry tickets
15% discount on food and non-alcoholic drinks in Roller City
50% discount on non-skater entry tickets.
Soft Play City
15% discount for children aged 4-8 years old
15% discount on food and drink in Soft Play City
50% discount for accompanying adults
Humphrey's Food & Drink
15% discount on all food (except weekday specials and hot dogs) and non-alcoholic drinks
Sign up
Signing up for a Zebra Discount membership is free and you can enjoy all the amazing benefits right away.
Please note, you need to create a Campus West account in order to sign up.
Need to renew your membership?
Each year, we will invite you to renew your membership. This helps us to make sure we have the right details for you so that you never miss a thing! We'll send you an email reminder automatically, but if you'd like to get ahead, you can renew today.
Zebra Discount Membership terms & Conditions

The Zebra Discount membership expires one year from the date of purchase and is renewable
The Zebra Discount membership can only be used by the membership holder and is non-transferable
The Zebra membership will be applied to a maximum of 4 tickets or admissions per transaction, for each event, performance or session. Additionally, the membership holder must attend and use one of the 4 tickets or admissions purchased
The discount will be applied on the least expensive items in the basket
Where 4 tickets are being purchased and they qualify for a Group ticket discount, the Zebra discount may be waived in favour of the greater discount 
Multiple events or shows may be bought in one transaction with the relevant discounts being applied per show and ticket 
Discounts cannot be applied retroactively
There is a strict no refund policy 
Zebra membership discounts cannot be used in conjunction with other offers or on certain films when the Free List Suspended is operable. Free List Suspended means the period of time applied by the film distributor during which free or complimentary passes may not be accepted by the cinema
Personal data such as your name and address are needed to create an account. We will not post you any material unless you have agreed to be contacted by us
Zebra membership discounts do not apply to Event Cinema, skate hire, parties, gift vouchers or alcoholic drinks
Some live shows will include Zebra discounts. Where applicable, we will indicate on the web page of the live show that there is a discount for holders of the Zebra Discount membership
Customers aged 15 or under must get the consent of a parent or guardian
We reserve the right to change, cancel or alter the scheme without warning

We value your privacy and will treat your data with respect. We will contact you only when you have given us consent to do so and we will never sell your details on to anyone. See more details of our Privacy and Cookie Policy.