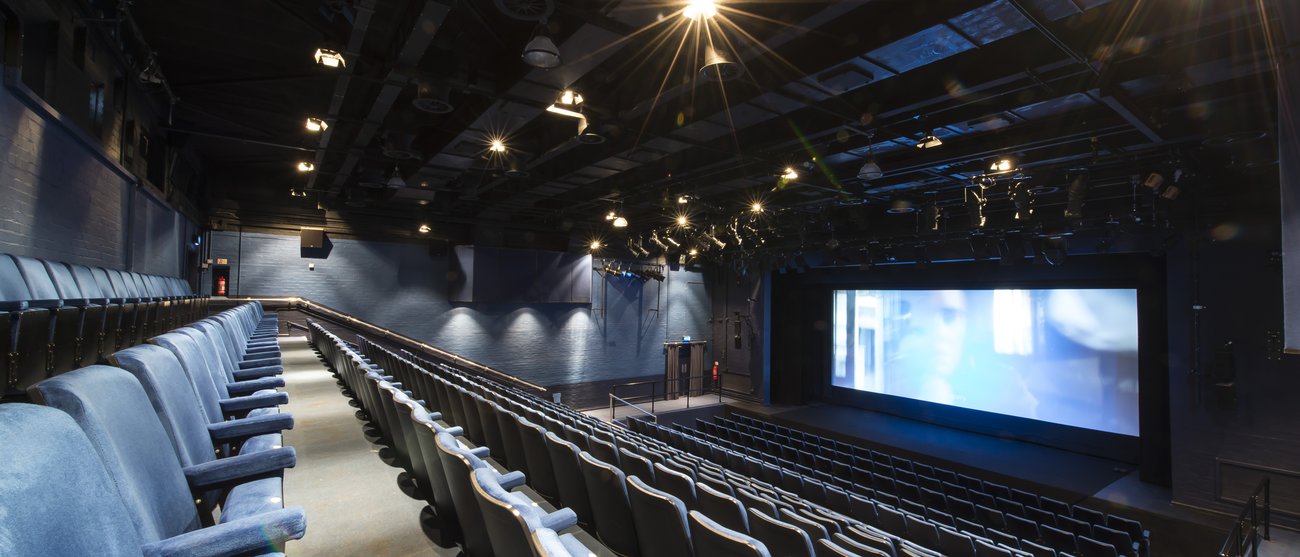 About Campus West
Campus West. Great value. Great fun.
Campus West provides a range of entertainment with a three screen independent cinema, purpose-built roller skating rink, soft play, live theatre venue that hosts an annual panto, and food and drink.
Our mission is to provide varied entertainment for all ages to enjoy.
Enjoyed by people far and wide and treasured by locals, we offer family-orientated fun and an experience that's a little bit different from anywhere else – cosy, calm, civilised. Our award-winning and friendly staff aim to make everyone feel welcome, every time, always.
We pride ourselves on our awards from Trip Advisor, Day Out With The Kids and the Welwyn Garden City Awards, and our consistently high ratings from our happy customers.
And with our free Zebra Discount membership with up to 50% off, Campus West is great value too.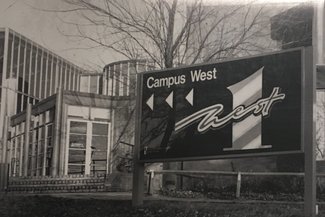 In the beginning
Campus West was opened on 8 December 1973 by the distinguished local actress Dame Flora Robson.
The building originally consisted of a theatre-cinema, a large exhibition hall, - known as 'the glasshouse,' and a banqueting hall, which held dinner dances, with customers paying £3 to go to the Christmas Ball and just £2 to attend a dinner dance.  It was 'strict tempo' on Mondays, 'free and easy' Tuesday afternoons and by Wednesday it was 'swinging!'
The 1970s were dark times for Campus West with claims of vandalism within the building, an unsafe stage and people stayed away. By the 1980's dinner dances were a thing of the past and a venture was entered into to open a stylish nightclub within the former banqueting hall. The area was stripped out completely and an 800 person capacity nightclub was opened called West One. It had Welwyn Garden's longest bar and was a huge hit amongst local clubbers, remaining very popular for ten years until 1998 when the club closed. Conferencing was eventually to take over the space where the club had been until December 2013.
Roller City
The glasshouse had been a difficult area to keep active with exhibitions, but in 1987, two women re-imagined the idea of roller skating within the space. A purpose built skating rink was laid and Roller City began. It has been comprehensively updated all through the years and is the only purpose-built roller rink in Hertfordshire. It is also a venue for fitness and dance classes.
Cinema
Cinema was not initially envisaged at the Campus West Theatre, it was a late amendment and required the introduction a massive 31 feet white screen which is flown out when not needed.
Two 35mm Cinemecanica Victoria 4 projectors and a 16mm gauge Fumeo machine were installed by the British Film Institute chief engineer Mr Charles Beddow MBE which were upgraded in 2002 to Victoria 5 projectors.
Garden City Cinema as it was known, was one of the last to run films on 35mm projectors and digital projection arrived in the summer of 2012. The Hawthorne Theatre, became known as Screen 3, a Barco 19B 2K digital projector was installed. There still remains a working film projector in the projection room.
Theatre
Hawthorne Theatre, as it was known, has seen stage appearances by Kenneth Williams and Nicholas Parsons, but is now home to our hugely popular professional pantomime and our unique 'blue' pantomime, strictly for adults only! The theatre is hired out to dance schools, local performance groups and has been used by Radio 4 to record in front of a live audience.
Additional Screens, Soft Play City and Humphrey's Food & Drink
To maximize the success of digital projection, including satellite broadcast of live stage events from theatre to opera, ballet and broadcasts from all over the world, two new contemporary cinema auditoria were opened in September 2014.
A bright and welcoming soft play centre with three distinctive age zones from 0-8, was installed and opened as Soft Play City.
An all-day food and drink menu is served in our comfortable lounge and bar, with artwork on the walls from the New Maynard Gallery. Light, airy and spacious, Humphrey's lounge overlooks the leafy Campus, opposite John Lewis. With cosy and inviting sofas and boasting an attractive outdoor balcony, Humphrey's offers a warm welcome. It's the perfect place to meet with friends and relax, or to keep the family refreshed before the cinema or after a twirl around our roller rink. 
With easy parking and free WiFi, Humphrey's is an ideal location for informal business meetings and freelance workers – and for students in need of a change of scene.