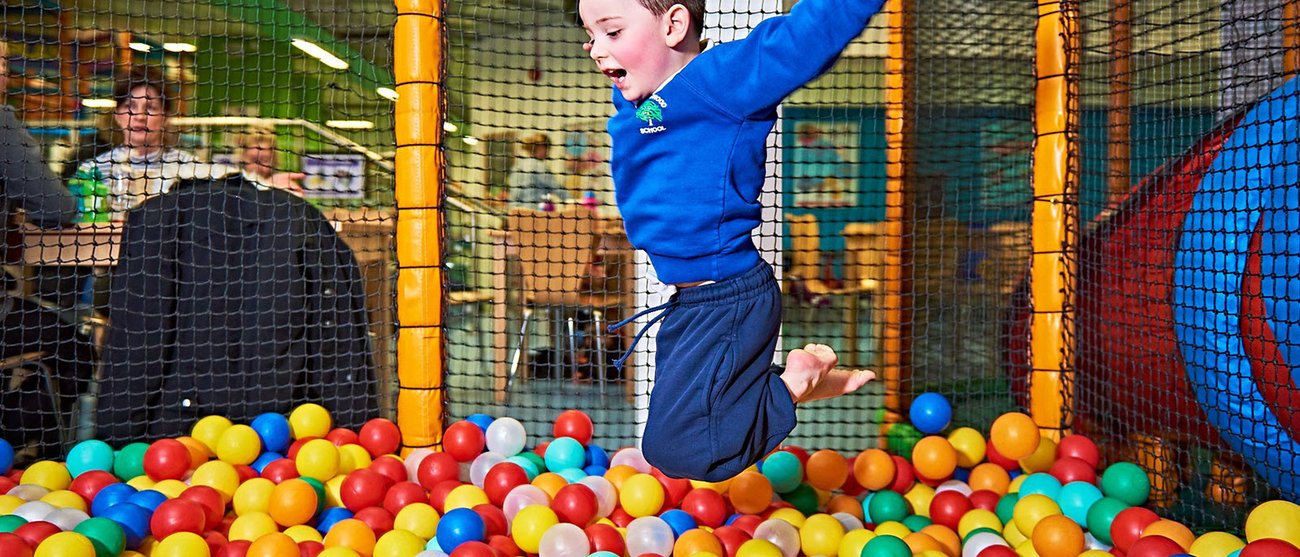 The benefits of soft play for children's development and growth
Friday 17th March 2023
The role of soft play in child development is something people aren't always aware of. When a parent generally thinks of soft play, it's more of just a thing to do with your toddler or child where they can have fun in a safe, secure environment. However, there are some incredible benefits for babies and toddlers using soft play equipment in terms of their physical and mental development, as well as building worthwhile social skills.
Cognitive benefits of soft play for children
Soft play can be an incredibly fun experience for the little ones. However, this is not the only benefit of soft play for children. It also has demonstrated fundamental cognitive benefits. Soft play helps children develop their motor skills such as hand-eye coordination whilst in a safe environment to practise and develop their skills. The soft play environment will stimulate brain function and development and can help enhance children's sensory processing abilities, which can improve their focus and attention.
It also helps children to recognise cause and effect - a skill which commonly starts around 18 months, reaching a more competent ability around 36 months. At which point children are able to begin making predictions on what potentially may happen and show indications of reflection over what causes things to happen. These are fundamental skills for children to learn and so doing it in a soft, protective environment allows them to discover and practise them freely and somewhat independently, thanks to the soft play cushions and sensory soft play equipment.
Social benefits of soft play for children
Another role of soft play in child development is the advancement of their social skills. By learning through play, children can gain a basic understanding of how the world around them works. As an example, if you're not nice to someone, they won't respond well to you. This is also an example of cause and effect in practice.
Soft play and socialisation go hand in hand. Children build kills and traits such as: confidence, resilience, self-esteem, independence, curiosity and how to cope with challenging situations. Learning through play also helps in developing language, imagination, and when to trust their instincts. Children can communicate and interact with their peers, allowing them to express their feelings, share ideas with one another, and build lasting relationships.
Having this level of intellectual development at a young age will give children a huge advantage as they get older and start to participate in society.
Physical benefits of soft play for children
Another key benefit of soft play rooms for kids is physical development. As adults, we don't tend to think about controlling our movements as it's so hardwired in us. And when we're children, it mostly happens naturally.
There are two types of motor development that children will learn - fine motor development and gross motor development. Fine motor development involves learning more delicate tasks, for example, moving smaller things with their hands and balancing. Whereas gross motor development includes bigger movements such as running, skipping, jumping and climbing.
Soft play helps children to develop gross motor development and fine motor development skills because there are so many activities on offer. Rope ladders, stepping stones, rollers and ball pits to name but a few. Climbing over obstacles and navigating the twists and turns of the indoor soft play equipment is a delicate task that requires a level of athletic ability and also decent motor skills. This combination of skills is what makes soft play so essential for a child's development as it promotes good physical fitness, agility, coordination, and balance.
Regular participation in soft play can contribute to the overall physical health and well-being of children, helping to reduce the risk of obesity and related health issues.
Importance of supervision in soft play areas
Soft play safety guidelines are there for a reason. And within these guidelines, the importance of supervision in the soft play areas will be highlighted as a key instruction to follow. Although it's important to encourage independent play in young children as it allows them to discover things and make friends on their own, there should always be an adult nearby with an eye on the situation.
Young children don't have anywhere near the wisdom and experience of the big scary world we inhabit. Therefore, the soft play equipment is great for trial and error when learning new skills, but some supervision and support to assist them when things inevitably don't go right the first time is always a good idea.
Now we're clear on the role of soft play in child development, the benefits are seemingly endless. And soft play assists in all areas that are essential in helping children to become well rounded, adjusted adults.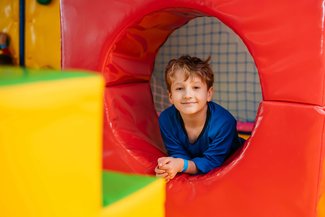 Indoor soft play in Welwyn Garden City
If you're now left thinking, 'this is all great to know, but where can I find a good indoor soft play area?', then don't fret. Soft Play City provides a colourful, exciting wonderland of all things 'soft play'. The soft play area itself is for babies and children under 8 with all-day unlimited access on offer to those who want it!
You also have the option of letting Soft Play City play host to your child's birthday or special occasion with exclusive soft play parties available at the click of a button. Opting for this will give you two hours of exclusive play, including 45 minutes at a party table in the dedicated party area. You'll also be able to choose from party food options (so catering the party is all taken care of) and unlimited jugs of squash are also provided! Any number of adults can accompany them so no parents will have to miss out on watching their child have fun and enjoy themselves with their friends.