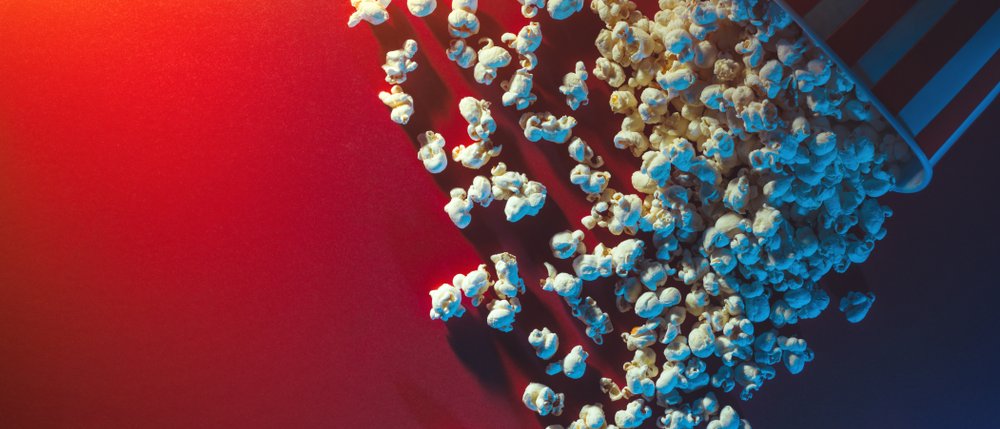 A guide to different genres of movies and what they mean
Thursday 27th April 2023
What's not to love about movies? They transport you to another time, place or world and provide escapism from reality. Whether you're in the mood for action-packed plots, romantic love stories, shocking jump scares or just want to have a good laugh - there's a movie for it. The different genres of movies can give you an idea of what to expect from the film and will help you to decide what to watch at the cinema.
Introduction to Movie Genres
Movie genres are categories that movies fall into based on their style and theme. Different elements such as action, comedy, drama, horror, romance, and science fiction are used to classify movies into genres. Genres can help you understand things like the characters, setting, plot structure, and tone of a movie.
There are also subgenres within each genre, which have their own unique styles. For example, romantic comedies and slapstick comedies are both subgenres of comedy but have different storytelling, dialogue, visual style, and humour. In the past, genres were more standardised, but now movies can include multiple subgenres, making them more complex and interesting.
Action Movies: Adrenaline-pumping Thrills
Action movies are fast-paced and include a ton of action like fight scenes, chase scenes and slow-motion shots. The action genre can feature superheroes, martial arts or exciting stunts. Action movies are thrilling to watch and leave viewers gripped. Cop movies, disaster films, robberies, war epics or Westerns fall under the action category.
Some great examples of action movies are: "Die Hard", "Terminator 2" and "Dungeons and Dragons." There are plenty of sub-genres for action movies including action adventure, espionage action, and war action.
Comedy Movies: Laughter is the Best Medicine
The comedy genre remains one of the most popular movie genres. These types of movies are loved by adults and children alike. Comedies are funny and entertaining and centre around humour - usually putting the characters in a challenging or amusing situation that they aren't prepared to handle. Good comedy movies are less about making joke after joke and rather about presenting a relatable life story with complex characters who learn an important lesson.
Romantic comedies, slapstick comedies, dark comedies and action comedies are all examples of comedy subgenres. This film genre is pretty flexible and movie makers have become more creative with their mix of genres. Romcoms include "Rye Lane", "Ticket to Paradise" and "Yesterday."
Drama Movies: Emotional and Thought-Provoking
Defining the drama film genre can be tough as it involves plenty of conflict and high stakes - which many movies tend to have. These film genres are driven by the plot and all of the characters drive the story forward. The drama genre follows a clearly defined plot structure, portraying real-life scenarios with emotionally-driven characters. They can be fast-paced or slow-paced depending on the situation, and they can be tear jerkers.
There are many subgenres like romantic dramas, historical dramas, medical dramas and more, some recent examples of drama films include "The Whale", "God's Creatures" and "Air."
Horror Movies: Scare Your Socks Off
The horror genre has been popular for over a century, with classics like "Dracula" and "Frankenstein" being released in the 1930s. Horror films leave people with an overwhelming sense of fear and dread. They include serial killers, monsters or evil antagonists. Audiences who love horror movies seek out these movies for the adrenaline rush produced by ghosts, gore and jump scares.
Films that fall into the horror subgenres include gothic horror, science fiction horror movies, supernatural movies, psychological horror movies and slasher movies. "The Exorcist", "Nightmare on Elm Street" and "Scream" are great examples of the horror genre.
Romance Movies: Love is in the Air
The romantic comedy genre is sometimes referred to as rom-coms, and the first rom-com was the 1928 film "The Cameraman's Revenge." Romance films are love stories where the characters face elements of love like relationships, sacrifice, marriage, obsession or conflict. The romance genre often features hardships like illness, infidelity, tragedy or other obstacles for the love interests to overcome.
Romantic action, romantic comedies and romantic drama movies are all popular subgenres of romance films. For instance, "Just Go With It", "Where the Crawdads Sing" and "The Holiday" are all romantic movies.
Science Fiction Movies: Imaginative and Futuristic
Science fiction films have been popular for decades, with classics like "Star Wars" and "Blade Runner" influencing generations of filmmakers and audiences. The sci-fi genre builds worlds and alternate realities with imagined elements that don't exist in the real world.
Science fiction explores themes like time travel, aliens, futuristic settings, and deals with the consequences of technological and scientific advances. Sci-fi movies involve meticulous world-building with strong attention to detail for the audience to be engrossed in the universe.
"The Matrix", "Inception" and "Interstellar" are examples of sci-fi films. So, what sub-genres of sci-fi exist? There are many, such as science fantasy, romantic science fiction and sci-fi comedies.
Documentary Movies: Real-Life Stories and Information
The first movie ever made was a documentary-style short film called "Workers Leaving the Lumière Factory'' in 1895. The purpose of the documentary film genre is to chronicle an authentic depiction of reality. This is with the intention to instruct, educate or maintain a historical record. The camera is often a passive observer and appears to react to the events.
Documentaries have become increasingly popular in recent years, with streaming services like Netflix producing many high-quality documentaries on a variety of topics. For example, "Seaspiracy", "The Social Dilemma" and "Unsolved Mysteries." Popular documentary subgenres include crime documentaries, sci-fi documentaries, biopics, and docudramas.
Animated Movies: For Kids and Adults Alike
Animated movies are not just for kids! Many animated films like "Toy Story" and "The Lion King'' are beloved by audiences of all ages. While animations are not a strictly-defined movie genre, they are a popular film technique that can contain genre-like elements. Animations can cover a variety of film genres including comedy, action, science fiction, fantasy and even horror.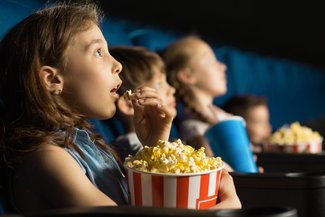 Disney, Pixar, and DreamWorks animation studios have all created a multitude of feature films that have captured audiences and established large fan bases across the globe. Animated movies include "The Super Mario Bros. Movie", " Mummies", "Little Bear's Big Trip" and "Puss in Boots: The Last Wish."
Independent Movies: Unique and Personal Perspectives
Independent movies often explore more unique and personal perspectives, and some of the most acclaimed movies in recent years have been independent films like "Moonlight" and "Lady Bird." Independent films focus on creating an emotionally moving story that is often personal and sometimes controversial.
Indie films can be dramas, sci-fi, romance or any other genre. "Eternal Sunshine of the Spotless Mind" and "Lost in Translation" are examples of independent films.
Campus West selects more independent films that you might not see at large cinemas in Hertfordshire, so you can enjoy a wider variety of cinema, not just mainstream movies.
Finding Your Favourite Movie Genre
With so many film genres, you're spoilt for choice!
The Cinema at Campus West shows many genres of movies so you can enjoy animations and family films with the kids or comedies, action films and dramas. See all the new releases, blockbusters or latest Marvel movies in the Coming Up page. We have comfortable tiered seating, wheelchair spaces and booster seats for children so you can visit the cinema with the whole family.
Check out What's On at the cinema to watch the latest blockbusters.