Choose a date

December 2023

Next month

Monday

Tuesday

Wednesday

Thursday

Friday

Saturday

Sunday

11

18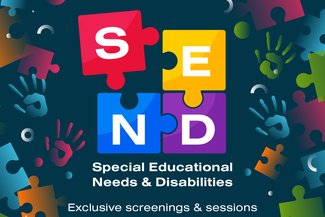 SEND Session
A safe play session which gives children with Special Educational Needs and Disability (SEND) and accompanying adults the freedom to relax, meet and enjoy play.
How To Book a Soft Play Carer Ticket
Select two tickets, then at the right-hand sidebar of My Tickets section, change the ticket type to the following:
SEND SPC Carer (free with Child ticket) for the first ticket and Child 4 – 3 years old and or Child 1-3 years old for the other ticket or tickets.
We will issue a free Carer's ticket to all users who had pre-registered on our system. If you are yet to register with us and proceed with your booking, the full price of each ticket type will be charged. Please note no refund will be issued in retrospect.
See the Soft Play section of our Accessibility page for what we require from you to aid with this process
Book your tickets in advance
Monday 18th December 2023
Sessions every Monday 4.30pm - 6.30pm