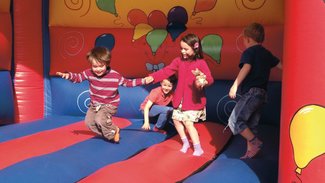 Bouncy Castle Open Session
Upcoming Sessions
Select a session time below to add to your basket
Sunday 21st August

Sunday 28th August

Sunday 4th September

Sunday 11th September

Sunday 18th September
View All

Sunday 25th September

Sunday 2nd October

Sunday 9th October

Sunday 16th October

Sunday 6th November

Sunday 13th November

Sunday 20th November

Sunday 27th November

Sunday 4th December

Sunday 11th December

Sunday 18th December

Sunday 15th January

Sunday 22nd January

Sunday 29th January

Sunday 5th February

Sunday 26th February

Sunday 5th March

Sunday 12th March

Sunday 19th March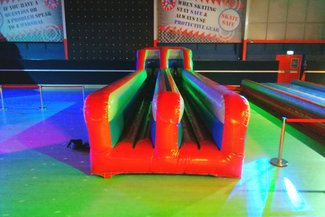 Prices
Standard Bounce Open Sessions:
Bouncer Tickets - £10.00 (Zebra discount applies)
Adults entry is £4.50 (£2.25 with Zebra discount)
Wednesday Bounce Open Sessions:
Bouncer Tickets £7.00*
Adult Entry is £1.00*
Childminder is £1.00*
*Zebra discount does not apply to the ticket price.
However Zebra holders receive a 50% discount on all food during this session.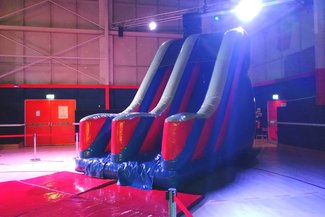 Useful information
The Bouncy Castle kingdom is situated in Roller City.
Your session will last 1 hour and 30 mins.
There are 4 large bouncy structures: Jungle Forest, Bouncy Slide, Tumble Run & Bungee Run.
Access to Bouncy Castles is step free.
All children must be accompanied by an resposible adult at all times when in the Bouncy Castle venue.
The Bouncy Castles are for children aged up to and including 8 years old.
We recommend that the Bouncy Castles are not suitable for those children aged 3 and under, we leave this the responsible adults descretion.
Parents and carers can enjoy a coffee and hot and freshly-made food from our comfortable cafe lounge, Humphrey's.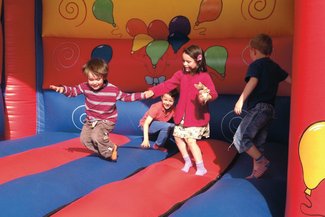 Bouncy Castle Parties
With an exclusive Bouncy Castle party, the whole space is yours to enjoy for up to 40 bouncers, and you can bring as many parents or guests as you wish. A unique celebration for children between ages to 4 to 11, you'll get 75 minutes of bouncing, with music, and 45 minutes in the Party Room.