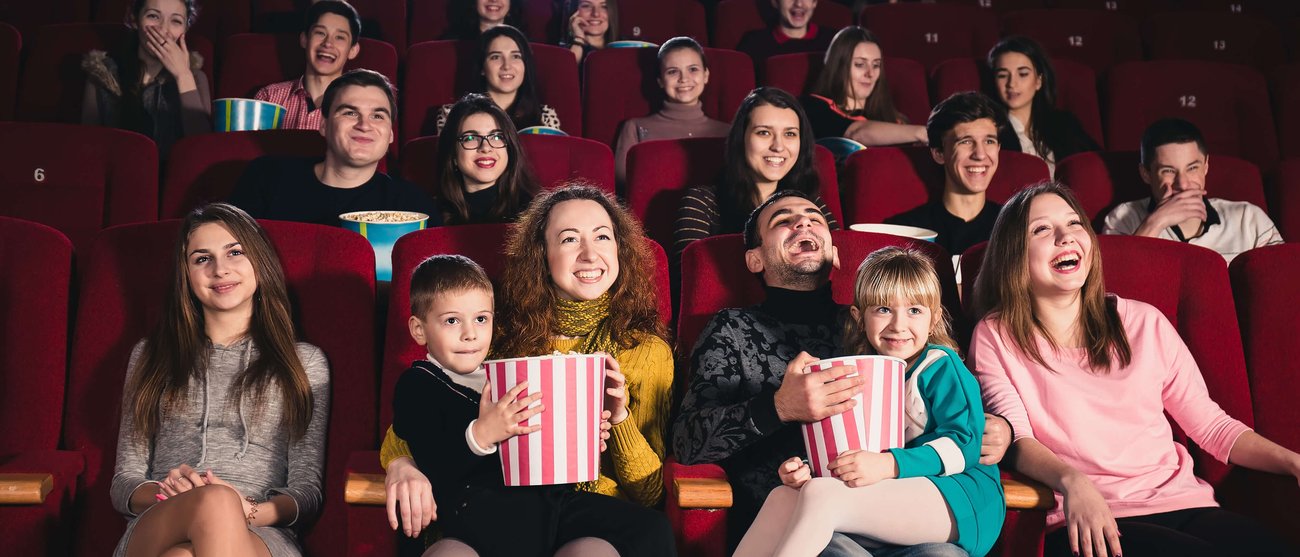 The benefits of watching movies in a cinema versus at home
Tuesday 6th June 2023
The UK is known for its diverse range of film releases, with a mix of blockbuster movies, independent films, and international productions catering to various audience interests. The total admissions for 2022 in the UK reached 117.3 million, an increase of 59% in 2021. Box office takings in the UK and the Republic of Ireland totalled £945 million across 834 films. This shows the continued popularity of the cinematic experience regardless of the rise of streaming services.
Immersive Experience of the Cinema
Many cinemas in the UK offer state-of-the-art technology, including IMAX screens, Dolby Atmos sound systems, and 3D capabilities, providing viewers with an immersive audiovisual experience. Campus West Cinema offers an immersive experience that is perfect for movie lovers of all ages. The cinema has three screens, each movie screen has state-of-the-art sound and projection systems. The screens at Campus West Cinema are large and clear, providing a great viewing experience compared to your TV screen at home. This means that you can enjoy your favourite films with stunning clarity and sound.
In addition to the great sound and picture quality, the sound system at Campus West Cinema is top-notch, providing an immersive audio experience. The Dolby Atmos sound system uses a network of speakers that are placed all around the theatre. This creates a 360-degree soundscape that surrounds you and makes you feel like you are a part of the movie. The sound system is especially effective for action movies as it can make you feel like you're right in the middle of the action.
The atmosphere at Campus West Cinema is dark and inviting, creating a perfect setting for watching movies. The dim lighting helps you to focus on the movie and forget about the outside world. Add to this the comfortable seating, and the cinema is a great place to relax and enjoy a movie with friends or family.
Social Aspects and Shared Emotions
Going out to watch movies is great because it has a social aspect where you're joined by friends, family and other cinema-goers to experience the movie together. This makes it a lot more enjoyable than sitting at home alone watching movies because there are certain elements involved when visiting the cinema
Emotional connection
Watching a movie with friends and family can help to create a strong emotional connection. When you share a movie experience with someone you care about, you are more likely to feel empathy for the characters and to be moved by the story.
Shared reactions
Watching movies with friends and family can also be a lot of fun. It is great to laugh together at the funny parts and to be scared together at the scary parts. Sharing your reactions to the movie can make it even more enjoyable.
Theatrical atmosphere
Campus West Cinema has a great theatrical atmosphere. The cinema's comfortable seats and dim lighting make it easy to relax and focus on the movie. The cinema also has a strict no-talking policy, which helps to create a peaceful viewing experience.
Audience reactions
Watching a movie with an audience can also add to the experience. It is great to hear the audience laugh and cheer at the exciting parts and tear up at the sad parts.
Escapism and Engrossment
Going to the Campus West Cinema is a great way to enjoy a dedicated movie-watching experience. The cinema creates a perfect atmosphere for focusing on the film and storyline that can help you to forget about your daily life and responsibilities. You can relax and enjoy the hottest movies without having to worry about being interrupted.
At home, you may find many distractions that take away from your focus on the plotline. At the cinema, you can lose yourself in the movie and forget about the outside world for a few hours. The cinema's sound and projection systems create an immersive experience that can help you to focus on the film and storyline and further suspend your disbelief and believe in the world of the movie.
Cinematic Rituals and Moviegoing Traditions
The Campus West Cinema offers a variety of food and drink options, so you can enjoy a delicious snack or meal while you watch your movie. The cinema has a full bar, as well as a selection of sweets, popcorn, and other snacks.
Before the movie starts, you'll get to see a variety of movie trailers. This is a great way to see what's coming soon to theatres and to get excited about the latest movies. Campus West Cinema occasionally hosts red-carpet premieres and midnight screenings. These are a great way to see a movie early and to be a part of the buzz.
While there are various benefits to both home viewing and going to the cinema, there's nothing quite like watching movies on the big screen. To find out more about the Cinema at Campus West, check out our FAQs.
Book your tickets now to see countless movies, from animation and comedies to action, horror and sci-fi.