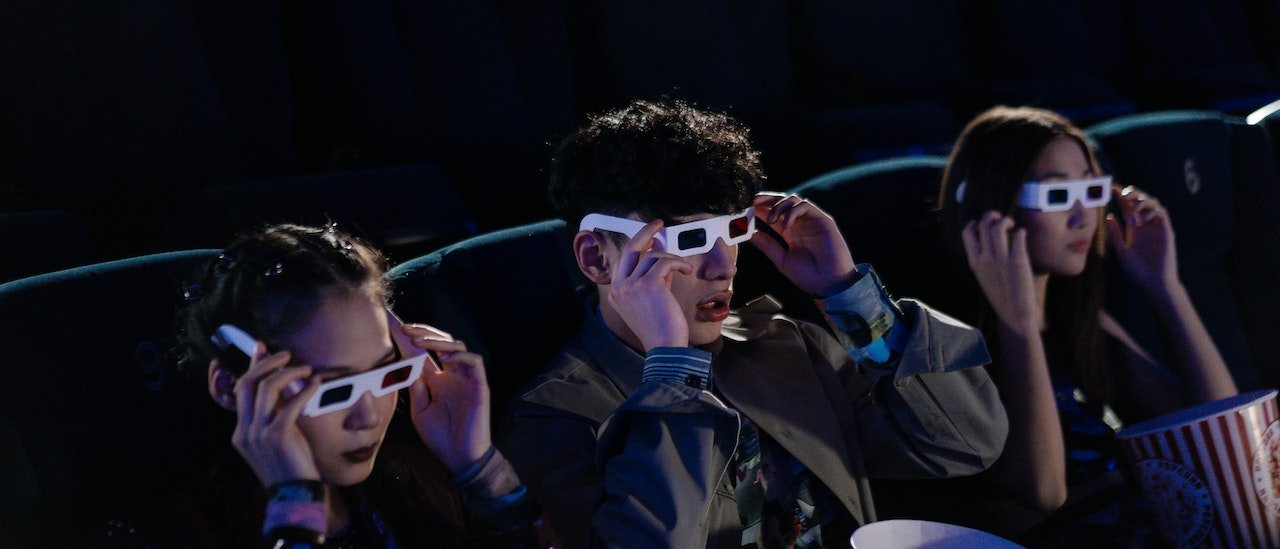 8 Summer Movies That Will Inspire You
Tuesday 20th June 2023
Summer is a time to make sun-soaked memories and there's nothing like a few of the best summer movies to get you in a sunny mood. Here are a few different genres of films that evoke endless sunshine and the carefree vibes of the season and will inspire adventure, creativity, personal growth and love.
Movies that Inspire Adventure and Exploration
Moana (2016)
'Moana' is set in the ancient Oceania region, where she is chosen by the ocean itself to embark on a daring journey to save her people. Moana sets sail on a voyage across the vast ocean and along the way, she faces numerous challenges, battles with sea creatures, and discovers her own identity and connection to her ancestors.
One of the key themes is being open to new experiences. Moana's adventure teaches the importance of embracing change, exploring the unknown, and stepping out of one's comfort zone. It inspires viewers to be curious, open-minded, and willing to take risks.
The film's beautiful animation and captivating soundtrack make it a perfect choice for a summer adventure. Its tropical setting and themes of exploration can inspire viewers to explore new places, experience different cultures, and appreciate the beauty of nature.
Journey 2: The Mysterious Island (2012)
'Journey 2: The Mysterious Island' is an adventure film that follows Sean Anderson, a young adventurer who embarks on a journey to find the mysterious island where his grandfather is believed to be stranded. He encounters various perils and discovers that the island is a fantastical place filled with breathtaking landscapes, unique creatures, and hidden treasures.
The movie embodies the spirit of adventure, encouraging viewers to embrace curiosity and explore the unknown. It highlights the thrill and excitement that comes with embarking on a daring journey and discovering new places.
Viewers can take inspiration from the film and seek out their own adventures during the summer season. This could involve planning trips to new destinations, exploring local hiking trails or national parks, or engaging in outdoor activities that allow for discovery and exploration.
Movies that Inspire Creativity and Self-Expression
Grease (1978)
'Grease' is one of the best summer movies that revolves around two high school students, Danny Zuko and Sandy Olsson, who meet and fall in love over summer vacation. The film follows the ups and downs of Danny and Sandy's romance, incorporating lively musical numbers and exploring themes of teenage love, friendship, peer pressure, and self-discovery.
The film celebrates the creativity and self-expression found in music, dance, and fashion. 'Grease's' musical numbers allow characters to communicate their emotions, dreams, and desires through song and dance. These performances provide an outlet for self-expression, allowing characters to convey their true selves beyond societal expectations.
'Grease' inspires viewers to use the summer as an opportunity to explore a creative hobby or revive an old one. Whether it's painting, writing, playing a musical instrument, photography, or dance, find an artistic outlet that resonates with you and dedicate time to it.
Bohemian Rhapsody (2018)
'Bohemian Rhapsody' is a biographical film that tells the story of the legendary British rock band, Queen and its charismatic lead vocalist, Freddie Mercury. The film follows the band's rise to fame, their groundbreaking music, and Freddie's personal life, including his relationships and his struggle with his own identity and sexuality.
The film emphasises the importance of self-expression through art, as seen in Freddie's flamboyant stage presence, dynamic performances, and his ability to connect with audiences through his unique voice.
Watching this film can prompt you to look for inspiration this summer in various forms, such as books, films, music, or visiting art exhibitions. Exposure to different artistic expressions can ignite your creativity and offer fresh perspectives.
Movies that Inspire Personal Growth and Transformation
The Karate Kid (1984)
'The Karate Kid' is a martial arts film that follows Daniel LaRusso, a teenager who experiences a life-changing summer and finds himself the target of a group of bullies from Cobra Kai dojo. In order to defend himself, Daniel seeks the help of Mr. Miyagi, who teaches him karate and life lessons through unique training methods.
Daniel faces physical and emotional challenges throughout the film, but he learns to tap into his inner strength and overcome adversity. The movie teaches the importance of believing in oneself, even in the face of doubt or difficult circumstances.
The film inspires you to use the summer as an opportunity to set personal goals and work towards achieving them. Whether it's learning a new skill, improving physical fitness, or pursuing a creative endeavour, having a clear goal and taking consistent steps towards it can lead to personal growth and a sense of accomplishment.
Legally Blonde (2001)
'Legally Blonde' follows the life of Elle Woods, a seemingly shallow and fashionable sorority girl from California. After her boyfriend Warner breaks up with her, claiming that she is not serious enough for his future political career, Elle decides to win him back by following him to Harvard Law School.
Elle's journey involves gaining confidence in her own abilities. Initially motivated by winning back her ex-boyfriend, Elle discovers her own worth and realises that her success is not dependent on anyone else's validation. The film emphasises the transformative power of self-belief and the importance of trusting oneself in order to achieve personal growth.
The film inspires actionable steps for viewers to embark on their personal growth journeys like self-reflection, setting goals, continuous learning, embracing challenges and celebrating progress.
Movies that Inspire Connection and Relationships
500 Days of Summer (2009)
'500 Days of Summer' presents a nonlinear narrative that explores the ups and downs of a relationship between Tom Hansen and Summer Finn. The story unfolds through 500 days, jumping back and forth between different moments of their time together.
The film portrays a realistic depiction of love, emphasising that relationships are complex and often don't follow the traditional Hollywood narrative. The film showcases the highs and lows of a romantic connection, highlighting the importance of understanding and accepting the imperfections and complexities of love.
Like Tom in the movie, embrace new opportunities and step outside of your comfort zone this summer. Engage in activities or events that align with your interests and allow you to meet new people. It could be joining a book club, taking a dance class, or attending community events.
Mamma Mia! (2008)
'Mamma Mia!' takes place on the Greek island of Kalokairi and centres around Sophie Sheridan, a young woman about to get married. Sophie secretly invites three men from her mother's past, who could potentially be her father. Set to the music of the Swedish band ABBA, the film weaves together a tale of love, self-discovery, and family.
Through Donna and Sophie's journey, the film highlights the unbreakable bond between mothers and daughters and maintaining healthy relationships. The film celebrates the joy and complications of romantic relationships. It portrays different types of love, including youthful passion, enduring commitment, and the rediscovery of love.
'Mamma Mia!' inspires viewers to strengthen their relationships in the summer season. Plan outings, picnics, or day trips to the beach where you can create lasting memories and strengthen your bond.
These films are sure to get you to embrace the summer season so give them a watch as the weather warms up. Whether you're in the mood for adventure films, action movies or romantic comedies, the summertime is the perfect time for a great film. Head to the Cinema at Campus West for a fantastic movie experience this summer.