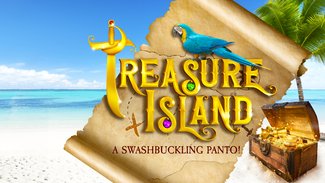 Pantomime 2022: Treasure Island
Upcoming Screenings
Select a screening time below to choose seats and add to your basket
View All
Join us as we set sail to a Treasure Island!
This year we set sail to a Treasure Island. Climb aboard ship as brave young Jim Hawkins joins the crew to seek fortune and buried treasure, and to pit his wits against the dastardly Long John Silver.
Written and directed by Jonas Cemm, with co-writer Joe Sargent and produced by Campus West, this original production takes the classic story, Treasure Island and gives it a Panto makeover.
With piratical high jinks and silliness galore, we'll be celebrating Christmas with a 'Yo ho ho and a bottle of rum!'. Ahoy me hearties, it be a barrel of laughs!
Age: We suggest the panto is suitable for children aged 4+, although as it is impossible to predict what might upset any particular child we leave the final decision to the parent or guardian.
The Other Panto...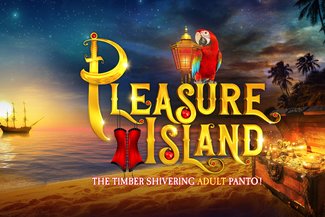 Blue Panto: Pleasure Island
Strictly for adults only, Treasure Island's naughty sister 'Pleasure Island' will be packed with hurly-burly fun, saucy gags and piratical shenanigans.